I found a few more photos of the CPHP flower experiments. The first one is scented with a daffodil fragrance: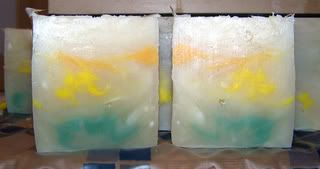 The second was my attempt at a coconut ice soap: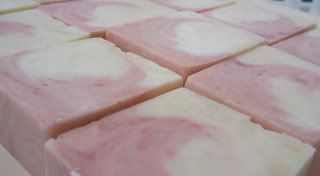 The key to doing any sort of decorative CPHP is fluidity. I used sodium lactate as well as extra water. I also 'thinned' the soap with a small amount of glycerine.