This is the last one -- I promise! My attempt at creating a Scottish bluebell soap: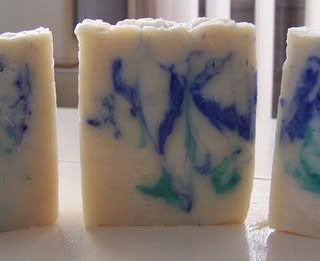 It didn't turn out quite as nicely as the others I made, but the scent was gorgeous.
Having the right equipment helped a lot, and I couldn't have asked for a better mold than this beauty from my good friend Gabi. Being able to see the soap from all angles made the flower patterns possible.