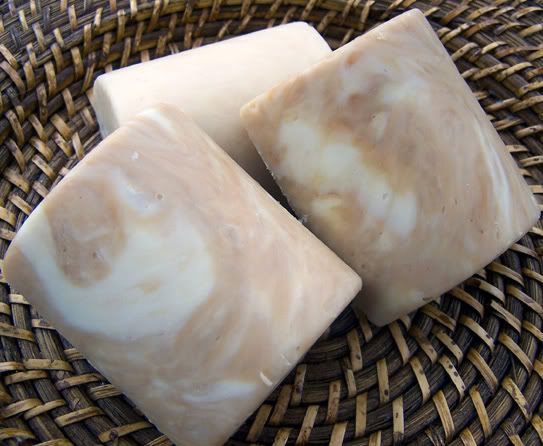 Making your own soap means you can occasionally (or in my case, often) spoil yourself with a decadent bar of soap. I have a couple of recipes that I make only for myself, and I pack them full of luxury ingredients. Some of these ingredients are a little pricey, but hey – everyone deserves nice things!
Today I'm sharing my recipe for facial soap. It costs a bit more to make than the average soap, but it's worth every penny. When I think of the money spent every year on expensive creams and lotions for the face, it's much easier to justify. With this soap, you know exactly what you're getting -- wholesome, pure ingredients with proven skin care benefits.
Luxury Facial Soap
40% Olive
20% Coconut
20% Kokum Butter
10% Hazelnut
10% Macadamia
This formula is brilliant on its own, but I like to add one last luxurious touch. For every 500g of base oil, I add 10g of olive squalane. This, of course, goes in after the soap is cooked so that it isn't compromised in any way. It's hard to believe that such a tiny amount of squalane would make a difference, but it does. The soap gently cleanses the skin and doesn't leave it the least bit tight or dry.
I use the hot process method to make this soap, but it can easily be made as cold process. Just add the squalane at the last possible minute before pouring into the mould.